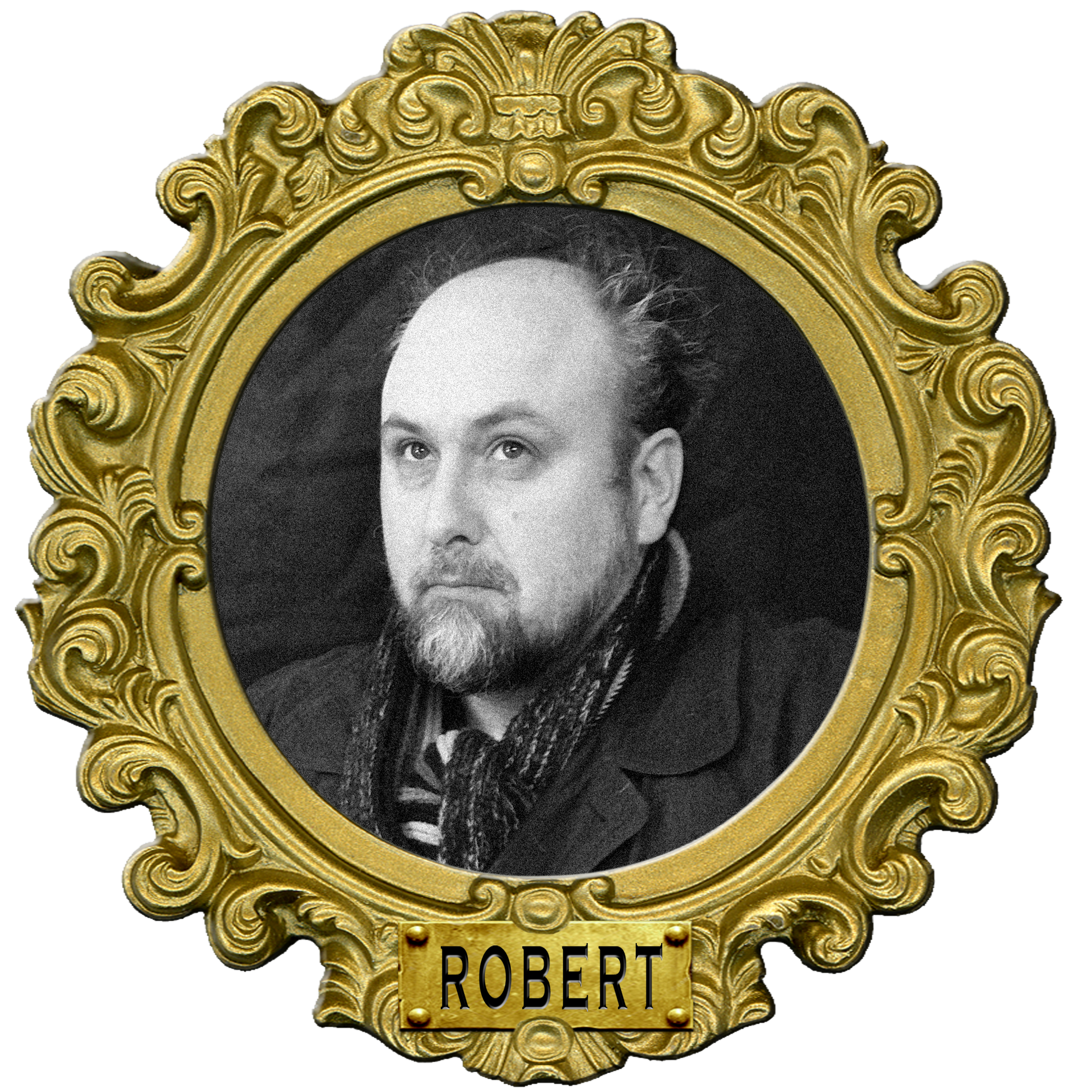 ROBERT DUDZIECK, Idea Wrangler
Robert's love for the attraction fabrication and entertainment business began at age five when his parents took him to Disneyland. It wasn't the fun and excitement of the attractions that caught his eye, but the wonder of how they worked. From an early age he was pulled to the behind the scenes aspect of that world.
Robert has owned and managed haunted attractions since he was eighteen, beginning with Haunted Hollow Hayride in New Jersey where he designed and built sets, as well as developed the storyline for the attraction. After Haunted Hollow, Robert moved on to Frightland in Delaware where he honed his skills for special effects makeup in addition to managing the actors and developing daytime activities for families. In 2001, Robert brought his talents to Philadelphia where he opened Fright Factory Haunted Attraction. His skills in themed story development were on display when Fright Factory was featured as one of the scariest haunted attractions in the country on the Travel Channel. Robert has also developed and created costumes for numerous haunted attractions and theme parks, including Six Flags.
Escape room design seemed to be tailor made for Robert. Along with his partners at Giant Dream Productions, Robert has designed and built escape rooms for clients around the country. In addition to escape room design, Giant Dream Productions has also designed and built several seasonal displays for high end retailers.
Phil NANNAY, CEO
A marketing major from West Chester University, Phil has held several executive positions, both internal and external to the Greek fraternity system. He created the processes for operations while at a Pennsylvania State Higher Education funded design firm called the Internet Presentation Group before managing the evidence recovery system for the entire state of Pennsylvania while at State Farm Insurance.
In 2003, Phil helped found Applehead Factory, and became the company's CEO. He runs the day to day operations at both Giant Dream Productions and Applehead, which include contract negotiations, logistics, financing, marketing, production, and planning. Over the years the studio has successfully brought new products into the market that have grown into popular brands. Phil also has a passion for teaching and is the current Chairman of the Board at Zhang Sah, a non-profit after school program that uses eastern philosophies (martial arts) to teach at-risk youth values and self-reliance.
JOE DIDOMENICO, Art Director
Joe DiDomenico graduated from the University of the Arts in 1993, earning a Bachelor of Arts degree in Illustration. He has over 20 years experience as an Illustrator/Designer. He's spent time as an illustrator working in the children's book, toy and speciality market for companies such as DC Comics, Running Press Book Publishing, and the NFL. He has worked for in-house design studios that had Simon & Schuster, Lucas Books, Jim Henson books, and Kenner on their client rosters.
For several years, Joe also worked as Senior Designer at Thomas Jefferson University Hospital in Philadelphia where he helped develop the visual identity of the entire health system, working closely with five different hospital locations under its umbrella.
In late 2003, Joe decided to strike out on his own and form Applehead Factory Design Studio with his partners. As Art Director, Joe's love of horror movies helped him to create the brand "Teddy Scares." The bears have spawned various product lines that have sold in over 11 countries. Applehead Factory has several successful brands, where Joe continually uses his vision as an artist, illustrator, and designer. As Art Director at Applehead Factory, Joe has also worked with many successful, nationally recognized companies which include 20th Century Fox, Asylum Films, Bally's Atlantic City, Hot Topic, Party City, Sea World, Eastern State Penitentiary, Six Flags Great Adventure, Spencer Gifts, and WB Television. He has helped to bring their vision to life at the same time, building a design identity in the consumer marketplace.
Along with his years of working in the design industry, Joe has been part of the teaching industry for nearly 14 years and has taught at his Alma Mater, The University of the Arts in Philadelphia since 1998. Joe's students have benefited from his love of working in the classroom to develop them into working professionals.